fully automated system
Our sawdust are sourced from local furniture factories, sawmills and wood based industries (door, mouldings, boards). These are mixed carefully with the right moisture level and put into the hopper. The sawdust are then fed into the hammermill in order to ensure consistent particle size. Following which, they are then fed into the pelletizer, where pressure and heat causes the wood particles to bind and form pellets which are pushed through small holes. A knife then cuts the wood pellets into the desired size.

The pellets then undergo a cooling process to allow moisture to escape before dropping into bags and put away pending delivery to clients.
Powered by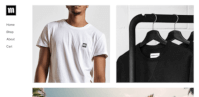 Create your own unique website with customizable templates.